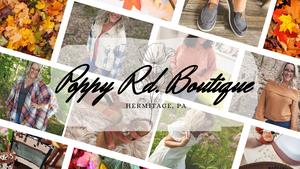 The cami is perfect for layering!

Leah
I LOVE my hat ❤️. I'll definitely be ordering more from ya!

Jill
These are perfect to wear with masks!

Jessica
This dress flatters a woman's figure!

Julie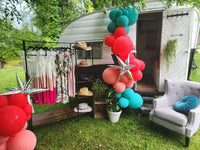 Rural roots
Hey there, welcome to our shop! You'll find easy breezy styles for those low key days and fab date nights...and all those moments in between!
Born and raised in the poppy laden mountains of Central California. Dirt roads and wildflowers are forever a part of me!
Our shop got it's start in 2018 within a 1950s vintage Shasta camper based outside the Bay Area. This fab camper is still with us today!
Our travels have brought us to settle in beautiful Western Pennsylvania. You can find our shop in Hermitage, PA.
Our family's hope is to bring to you a curated shopping experience. Bringing you amazing brands as well as items created by makers we have met along the way. We hope that these pieces beautify your day and resonate with your vibe.
Want even more fun!? Follow us on Facebook